Our new normal is raising a lot of difficult questions for entrepreneurs. When can I expect to provide service in person again? What is the most sustainable path for the future? Do I have to start a YouTube channel? With so much up in the air, it can be hard to focus on the task at hand: connecting with customers.
Right now, people are looking for something new. Pretty much everyone is wishing they could get out and experience the unexpected once again. As a creator, it's up to you to reach customers and turn their home into a destination—a site of learning, growth, and entertainment. It's important to let your audience know that wherever they may be, they can still encounter the unexpected and learn something new. 
With Odeum, you can take your video subscription business to the next level and wow customers with professional presentation and conveniently accessible content. This state-of-the-art technology platform is perfect for small businesses looking to make professional content that reaches a big audience. Fitness instructors, coaching businesses, and creatives have all made a home for their communities using our platform, because it reaches people where they are.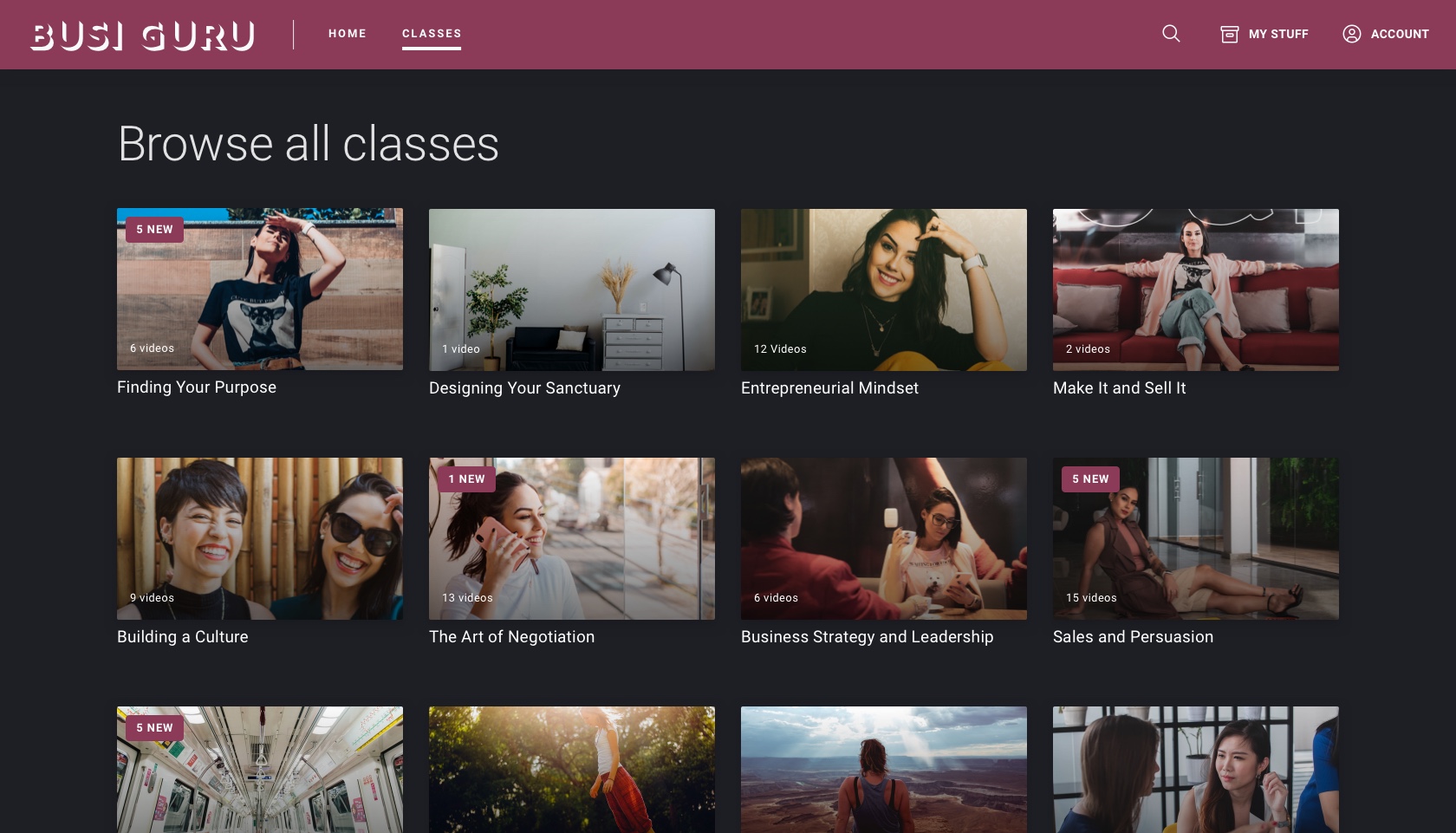 In an interview with Superbcrew.com, Odeum founder Jay Dysart explained some of the benefits for publishers. "We like to say that you can create your own white labeled version of Netflix, Hulu, or Masterclass on our platform," Dysart says, "For the first time, a small publisher, like a solo yoga teacher, can have the same type of technology platform as Netflix, and appear in the app store at exactly the same level as professional publishers – but without spending hundreds of thousands of dollars… We really built this platform with the small business entrepreneur in mind. The goal is to empower creators to speak to their audience with as little friction as possible."
With the power of Odeum, you can look past the uncertainties of a changing world and focus on connecting with customers. It won't cost you an arm and a leg either. "Our growth plan is the one that turns heads," Dysart says, "We are the first and only in the industry to offer a free plan. The growth plan allows someone to launch a complete set of apps on our platform with no upfront costs. Instead, there is a slightly higher per subscriber fee and a small revenue share. This allows solopreneurs and small businesses to kickstart their digital content strategy without expensive overhead."
If you are an entrepreneur with questions about the future, you know they won't all get answered today. But you can focus on what will always matter, and strengthen your business with Odeum.