More opportunities for branding and marketing
Customization is the name of the game! Odeum iOS apps now have more space for your brand logos and images, as well as great new ways to use your brand's colors in the app. And on the marketing homepage, We've added panels for your value propositions and evaluation metrics so you can turn even more curious users into subscribers. This design is much more consistent with your website, and creates a unified experience across platforms for your users.

Streamlined Content Configuration
With the v3 update, Odeum websites and iOS apps are now configured under the same controls, making content management more straightforward than ever before! Your hero banners, announcements, and navigation bar links will be the same whether your viewers are on their laptops or their iPhones. With configuration this easy, you can focus more on what you do best- creating video that your subscribers love!

Great v3 features for subscribers
The subscriber experience on Odeum apps has never been better. Odeum iOS apps now support log-in authentication for your subscribers via SMS, as well as TouchID and FaceID. These apps can also assist with log-in for Smart TV apps.
Watching video on iOS apps has also taken a big step up. Captions are now supported, as well as playback speed control, and picture-in-picture viewing when a user leaves the app. Users can also now use iOS share functions to share your videos and playlists (only with other subscribers, of course)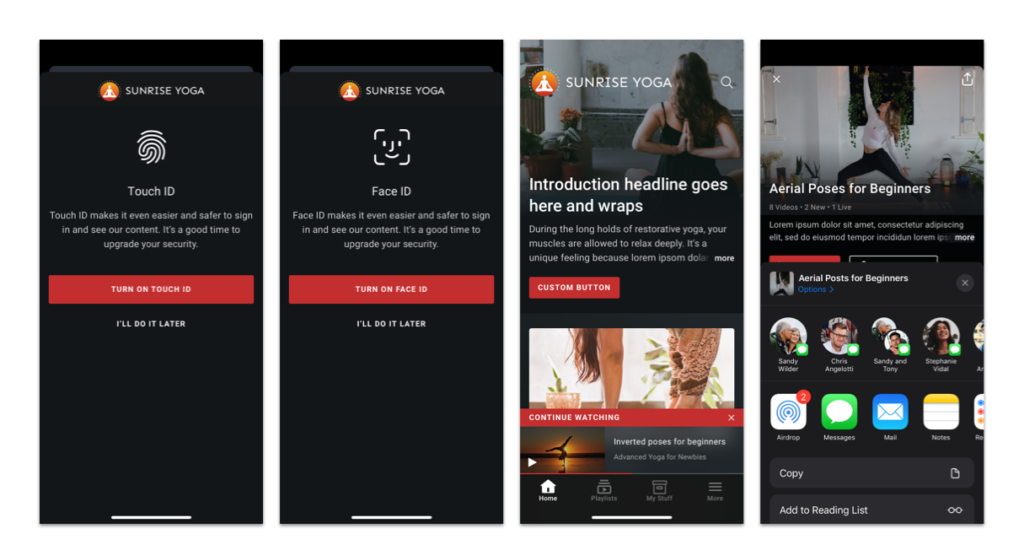 Odeum v3 apps will strengthen your offerings on iOS in a big way. Check out the full release notes to learn more!