Maybe you attach a Go-Pro to your guitar neck to teach picking patterns from a new perspective. Maybe you break down tennis swings in super slow-mo. Maybe you teach filmmaking– exclusively in dutch angles. If you're teaching anyone anything online, you've probably run into a very tough question– how do you handle monetization?
You know that putting your content on massive social platforms is both essential for exposure, and bad for business. As you cultivate a loyal community and extend your reach on big platforms like YouTube, you wonder how to convert your loyal subscribers into paying customers.

That's where Odeum comes in. Odeum is the best way to create your own high-quality video subscription service. With Odeum, your content will be available to subscribers on the web and through beautiful, professional apps available on all major platforms. For content creators making educational videos, Odeum is the best way to host your premium content, like in-depth courses or high-value lessons.

Go deep on blues guitar fundamentals with a subscription video course. Teach your masterclass on the perfect serve through your own custom app. Say no to distracting ad breaks while you teach the intricacies of the whip pan.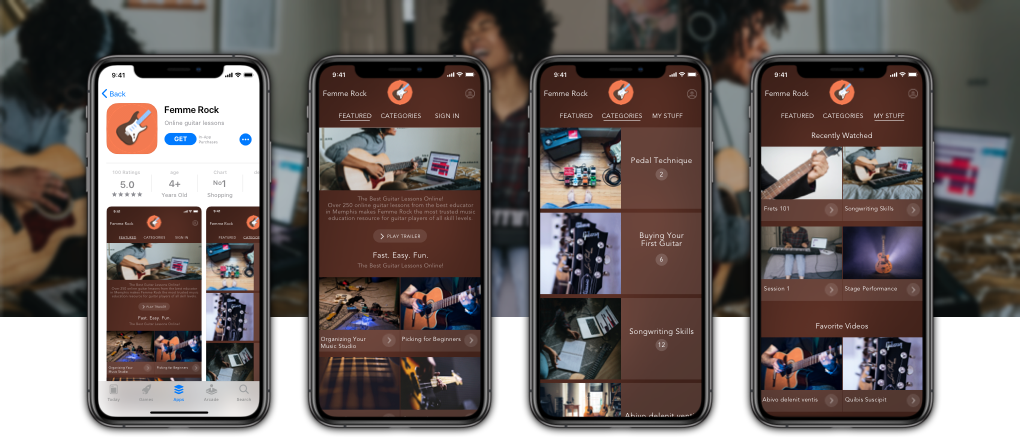 On your own platform, you control the content, branding and pricing. Odeum apps are customized to you, with your brand colors, logos, and content taking center stage. Odeum is an unbeatable toolset, but it's working out of sight- and all your subscribers ever see is you.
So keep building your audience on big social platforms, but take your online video business to the next level with Odeum.