In this new normal, worship services are evolving in a major way. As churches return to in-person services, it's been found that, on average, only 2 in 3 regular attendees have come back to the pews. More parishioners than ever are remote, whether it be for health reasons, caring for family, or simply finding themselves too far away to attend. But whether your remote congregants are out of the pews for a week or absent from services for a year, they still want to feel connected to a vibrant church life.
Many churches are stepping into the online space, and encountering pitfalls. Is recording every service financially feasible? How do you direct less tech-savvy congregants to your videos when they're hosted on distracting, ad-filled sites? How do you package your content in a way you can be proud of?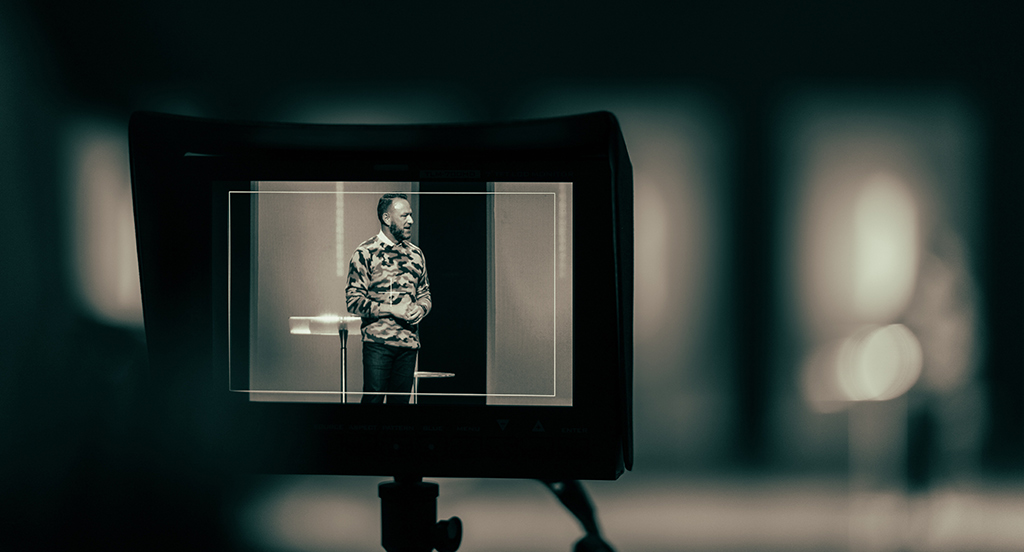 Odeum Creates the Destination
Enter Odeum, a premium platform for creating your own streaming service. Odeum empowers churches to reach remote congregants with a suite of elegant, easy-to-use apps available across all major platforms. You don't have to host your content on a website full of flashing advertisements or other videos competing for your flock's attention.
Instead, direct them to a beautifully designed online destination- fully branded with the colors and insignias of your church- where they can watch a full, organized catalogue of current and past services. And Odeum's subscription model means that you can use this premium offering to directly support your fundraising efforts.

A Feature-Rich Experience
Rich with excellent features, Odeum apps are a huge value-add for any church's online offerings. Send out push notifications to inform your church members about upcoming livestreams or new uploads. Upload documents to supplement your sermons- available right alongside your videos. Provide a quality viewing experience with options for playback speed and closed captioning. Viewers will know that they're on a premium platform when they can start a sermon on their iPad and finish watching on the TV.
On the creator side, Odeum makes it easy to manage your videos and branding with an intuitive dashboard. Track your subscriber trends with detailed analytics, manage subscriptions, and get support help from our dedicated team.
This new normal for churches doesn't have to be a bad one. Give yourself the best tools, and give your parishioners the best experience, with Odeum.