Unless you've been living under a rock, you know that Netflix is a huge streaming platform that has ushered in a new age of digital content. Paving the way for other streaming services great and small like Disney+, HBO Max and others, Netflix has amassed millions of subscribers and has changed the way we watch. But the streaming subscription model isn't just for the massive entertainment conglomerates of the world. Everyday people can use the streaming model to grow their online creative businesses too! Let's look at the six steps you can use to create your own streaming service like Netflix!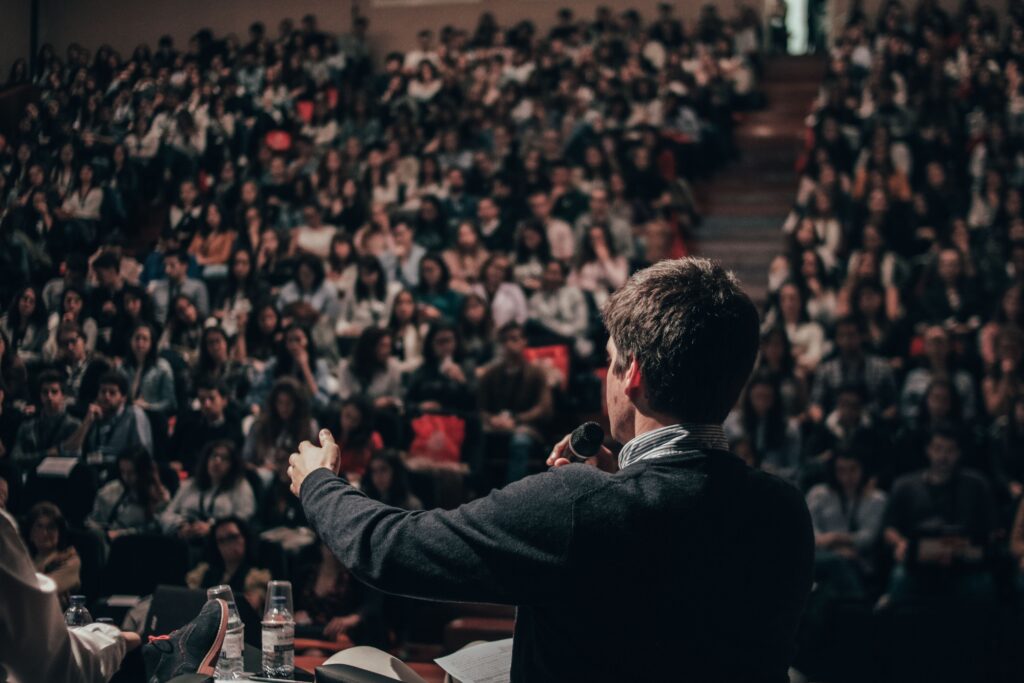 1. Identify Your Audience
Huge streaming services like Netflix may seem like all-encompassing behemoths, with little focus on specific audiences. While Netflix does operate at a scale that allows it to target multiple demographics, it still makes considerations about its audiences in developing new shows. In the past few years, Netflix has especially focused on the true crime audience with documentaries, and on reality programming. They know that making content for these audiences will help them gain new subscribers and retain old ones. If you want to create your own Netflix, you'll need to hone in on your audience.
You may have extremely varied interests- cooking, fencing, filmmaking- but in order to get the best results in the content business, you need to be precise in your niche. That doesn't mean you need to limit yourself to one thing- maybe you make content about the intersection of cooking, filmmaking, and fencing- but it does mean you need to have a vision for what you want your streaming channel to cover. Knowing what you love and who you are playing to will set you up handsomely for step number 2. Check out this ghost.org guide on finding your creator identity for more.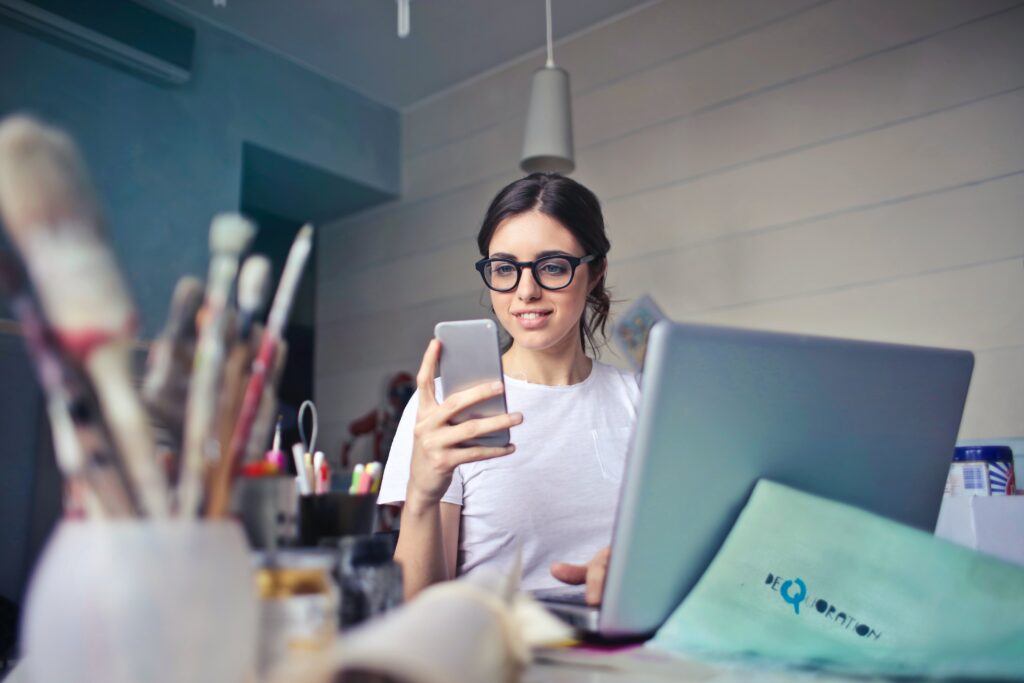 2. Make a Unique Value Proposition
Now that you know who you want to approach, you need to determine the value you'll be bringing to their media diet. For Netflix, this was a new model for content consumption that played to viewers hungry for TV series and movies they could watch at home. Before they ever got into original programming, Netflix offered a volume of movies and series that had never been seen before. For cinephiles and TV enthusiasts, the value was clear. Obviously, the landscape has now shifted. Netflix's streaming revolution has brought many other companies into the streaming game, all trying to get a piece of the pie. In a world where digital content is freely available, creators need to think hard about exactly what they're bringing to the table.
There is no shortage of content about exercising and getting in shape. But everyone has different preferences when it comes to getting active. Varying goals, abilities, and personal styles lead people to different exercise philosophies and different content creators. Some creators make specialized disciplines like powerlifting approachable and beginner-friendly with excellent communication skills. Others offer mobility training with expertly overlayed diagrams and ultra-precise stretching advice. Their value to viewers comes not just from the content of their videos, but in their presentation as well.
Similarly, your own unique value as a creator is not just in the topics you cover and the information you share. It's also in your personality, attitude, level of professionalism, and cinematic eye. Every step of the way, you can use the process elements of filmmaking to express your unique take on your subject matter, and give something unique to your viewers. Remember, you're partially finding a niche, but also creating one.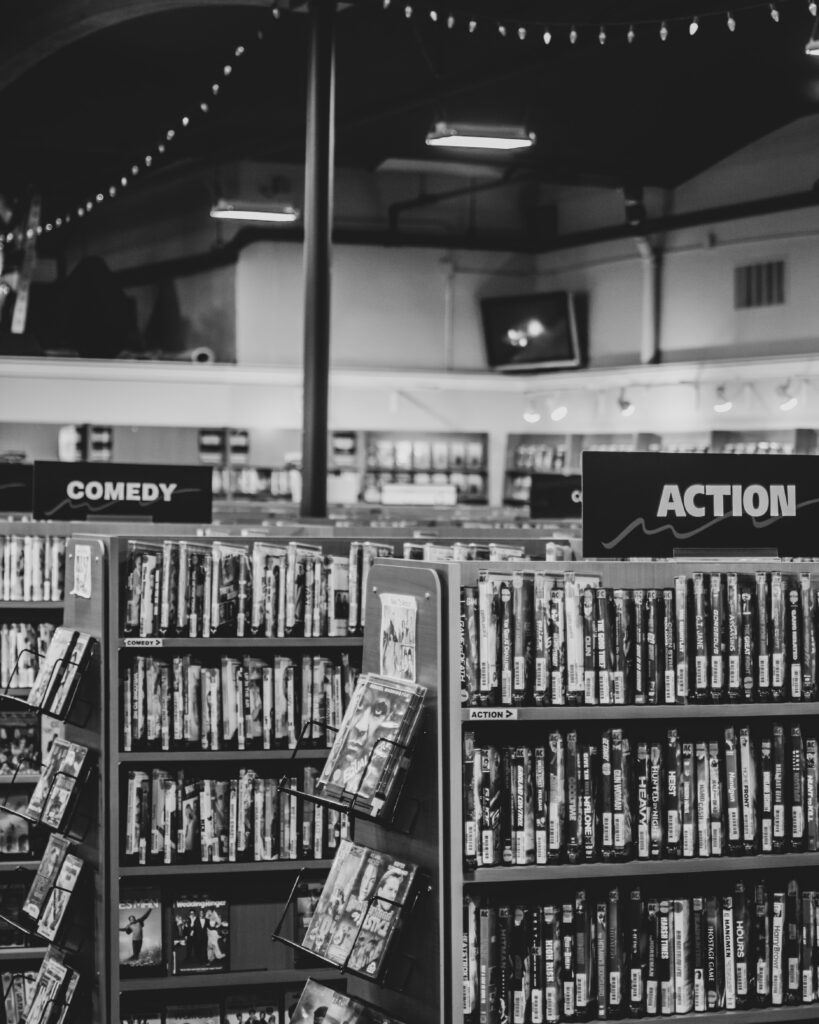 3. Launch with a Library You're Proud of
So you know who you want to reach, and what value you want to bring to them with your content- it's time for your business to become the Netflix of [your preferred topic here]. But wait! You can't start a streaming service with an IOU for great content. You need your subscribers to have access to great stuff on day one. We'll all let our subscriptions renew in anticipation of the next "Stranger Things" season, but we need that first great season to draw us in and get us on the platform. The day one library packed with essentials is vital if you want to create your own Netflix.
The investment you make into your catalogue up-front is essential to attracting subscribers, but it's also great for you as a creator. You need content that speaks to your artistic output in an honest, encompassing way right at the beginning- and stepping up to that challenge will seriously grow your skills. This is the time to curate your content and produce as much as you can. Through trial and error, and throwing yourself into the process of content creation, you'll learn so much about filmmaking, production, and where you want to take your content in the future. Check out this great content creation guide from thefutur about how to commit to content creation.
As your identity as a creator emerges, you can start thinking about booting up your subscription service more officially. Maybe there is even some great content you can put outside of the paywall to entice viewers (more on that later). What's important is that you show your subscribers that you've got the goods, even before they sign up.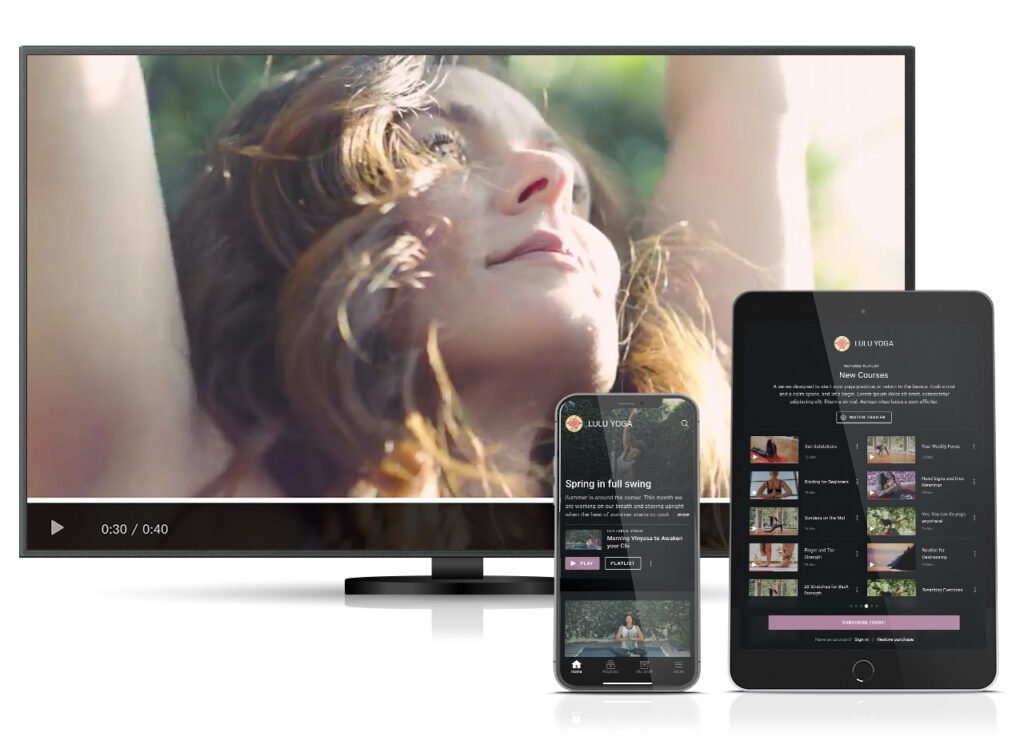 4. Build your OTT Platform with Odeum
You've got the beginnings of your library, a content strategy, and an audience you want to court. It's time to get out there. You know your content isn't designed to get lost in the shuffle of enormous platforms that want you to relentlessly chase algorithms and put out content for free. But unless you have the multimillion-dollar operating budget of a corporate behemoth, you don't have a stable of elite programmers toiling away to create the digital infrastructure for your content. If you want to create your own Netflix, you're going to need some technical help.
Enter Odeum, a powerful system built for creators like you that will help you launch and manage your own subscription service and Over-the-Top (OTT) Platform. Odeum allows you to manage your content, pricing, and branding while distributing your content across all major app stores. You'll distribute content across web, mobile, and smart TV apps from one centralized dashboard with straightforward, user-friendly controls. With access to detailed analytics and trend visualizations, you'll be able to retain subscribers and grow your audience exactly the way you want.
Your viewers will love your apps, too. These things are packed with powerful, highly-demanded viewing features like casting, picture-in-picture, and speed controls. You can also send notifications to your subscribers to notify them about new uploads and featured content.
Odeum is your powerful, elegant toolset, but the apps are yours. Your subscribers will only ever see you on the app store, as you stand proudly alongside major publishers who have spent piles of money on pricey boutique apps. With beautiful design and a feature-rich experience, Odeum will set you up for success and allow your content to shine!
5. Use Marketing and Branding Tools to Stand out
So your streaming service is now online- congratulations! But this isn't the field of dreams- subscribers won't come along just because you built this thing. You need to get the word out! Before they were a world-bestriding entertainment megacompany, Netflix was a DVD rental company with just one distribution center and around 100 employees. Through clever promotions with DVD player companies and incredible consistency, they carved out a market niche that allowed them to jump into the content game. Luckily, your marketing journey doesn't have to be a Netflix-style odyssey through the death of brick-and-mortar video rental. If you want to create your own Netflix, you just need to reach out to your audience and show them your value.
While every marketing strategy is different, we all live in the 21st century, so it's a safe bet that you'll want to use social media to make people aware of your offerings. From targeted advertising to maintaining a strong, relatable presence, to minting memes, there are many ways to make social media work for you. Check out this guide on Sprout Social to learn more about the fundamentals of social media marketing.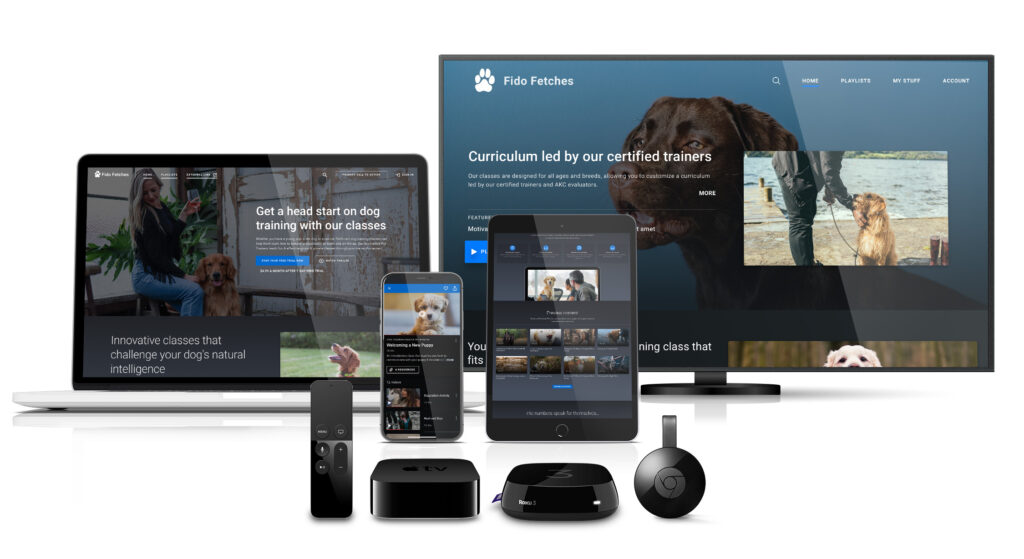 Odeum Marketing Tools Give You a Boost
Once you've enticed potential subscribers with that first click, you need to convert them with killer messaging on your site. That's where Odeum's marketing and branding toolset comes in. Odeum is more than just a delivery system for your content. Its ease of use, fantastic design, and customizability is also a huge asset to your branding. Across all devices, Odeum's elegant look and feel is designed around presenting your content in a straightforward, tasteful fashion. A fullscreen video player presents your content beautifully, and custom tools allow you to show your brand identity with colors and logos. Use marketing panels to share statistics about your library and make value propositions to your future subscribers. Even make some of your videos available outside of the paywall to give people a taste of your content, and leave them wanting more.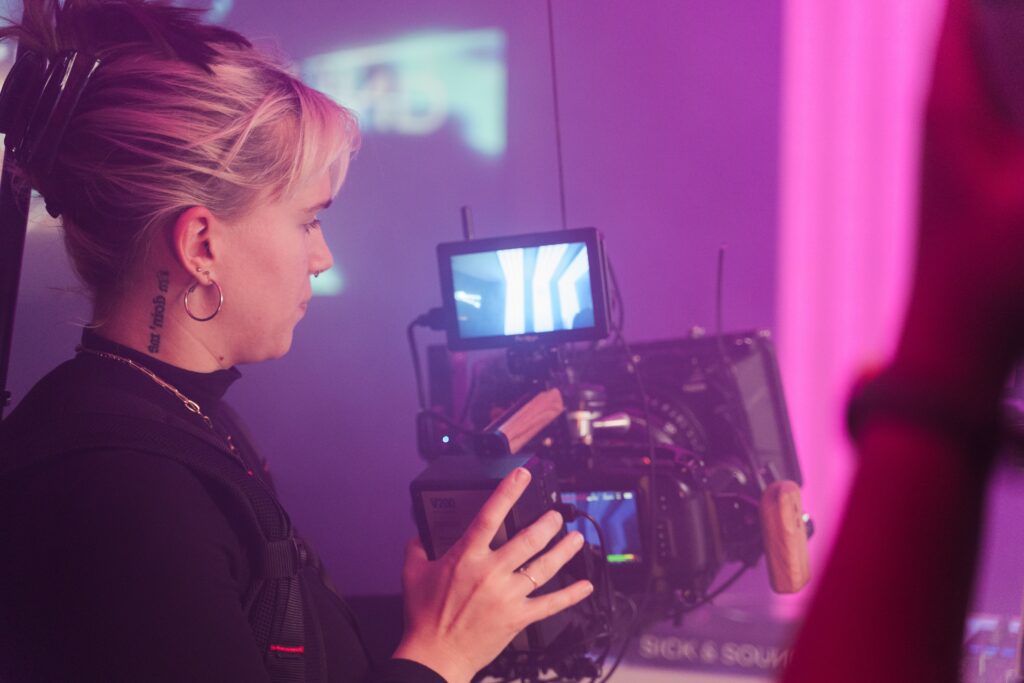 6. Stay Active in the Content Game
Your streaming service rocks. You've got an incredible library, a content strategy for the future, and a marketing presence that's steadily attracting more viewers. But the work of building a great streaming service doesn't end on launch day. Once huge streaming platforms like Netflix and Disney Plus hook subscribers with fantastic movies and shows, they retain them by generating excitement about the future and keeping up the content drip.
It's important to know that launching your subscription service is not the end, but the beginning of a huge adventure. As you look ahead, get excited about the relationship you'll be cultivating with your audience. As you respond to their viewing habits and develop your content further, you'll evolve as a creator and attract even more viewers who want to see you do your thing.
Create Your Own Netflix with Odeum
Whether you want to create your own Netflix, or just become the best subscription video creator you can be, Odeum can help you get there. You can launch an Odeum channel in as little as 30 days, and put your content on all major app stores alongside huge publishers like Netflix, Hulu, and Paramount Plus. Our publisher support team is standing by to guide you through the launch process and get your content out into the world with a beautiful, professional presentation. You can set pricing, arrange a killer marketing page, and show preview content that will sell potential subscribers on your video platform. With Odeum, you'll be able to manage your content easily and give subscribers a great user experience that will keep them coming back for more. Get Started with us today and see what Odeum can do for you!